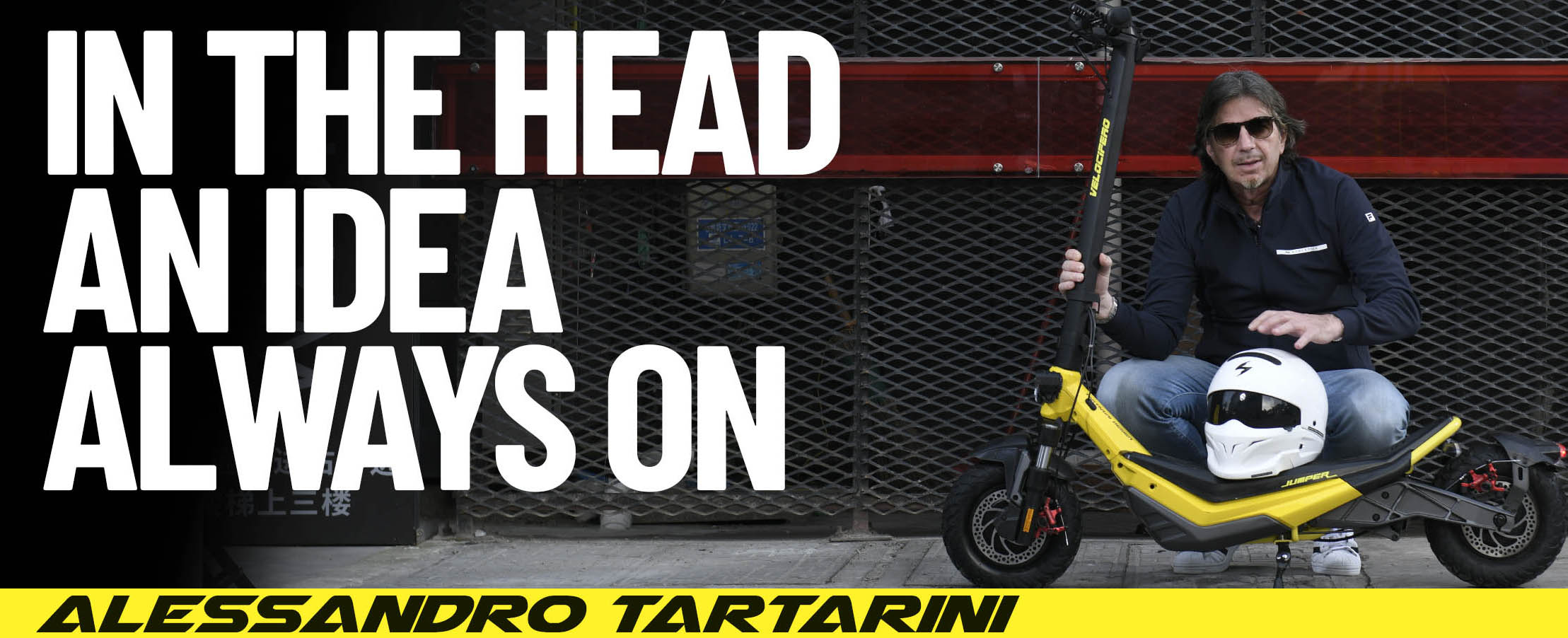 The History
LEOPOLDO TARTARINI
Alessandro Tartarini
Alessandro Tartarini was born June 19, 1966, from a family that has a long tradition in the motorcycle industry.
Leopoldo Tartarini
His father Leopoldo was also a rider for Ducati and Benelli and he was the main protagonists of the 50's motorcycle races. Later he founded Italjet Company, becomming a reference point on design of the motorcycle industry.
Egisto Tartarini
His grandfather Egisto was an official rider of Moto Guzzi during the beginning of last century, achieving important successes.
The soul of Velocifero
ALESSANDRO TARTARINI
PRODUCT INNOVATION
ABOUT
The role of design in product innovation has grown exponentially in recent years. Traditionally Design was considered an exception reserved for luxury segments. Now the Design is becoming the synthetic expression of the Company attention to both the customer relation and to product innovation, by adding comunicative value. Alessandro Tartarini gave Industrial Design a different touch, creating the unique and well known Velocifero Brand and also collaborating with top companies in the motorcycle industry.
The design aims to express the personality and values ​​of Velocifero and its products and is the very first interaction with customers.
The design task involves a costant market analysis while streving to stay ahead on the industry standards.
Velocifero is steadly studying and analyzing the markets in which we operate, with constant market research, in all countries of the world.
Velocifero is exclusive Italian design in Product innovation.
VELOCIFERO'S MILESTONES
HYSTORY

1993
Launch of the first Velocifero model – the first scooter or rather the first vehicle that has taken the vintage lines in a modern key. Lines that then marked the way for many, even in car manufacturers
2015
The first Velocifero electric vehicle is born – Velocifero Mad, which has now become an icon of micromobility
2019
Volume reached 100,000 vehicles
2022
Target of vehicles produced 200,000.