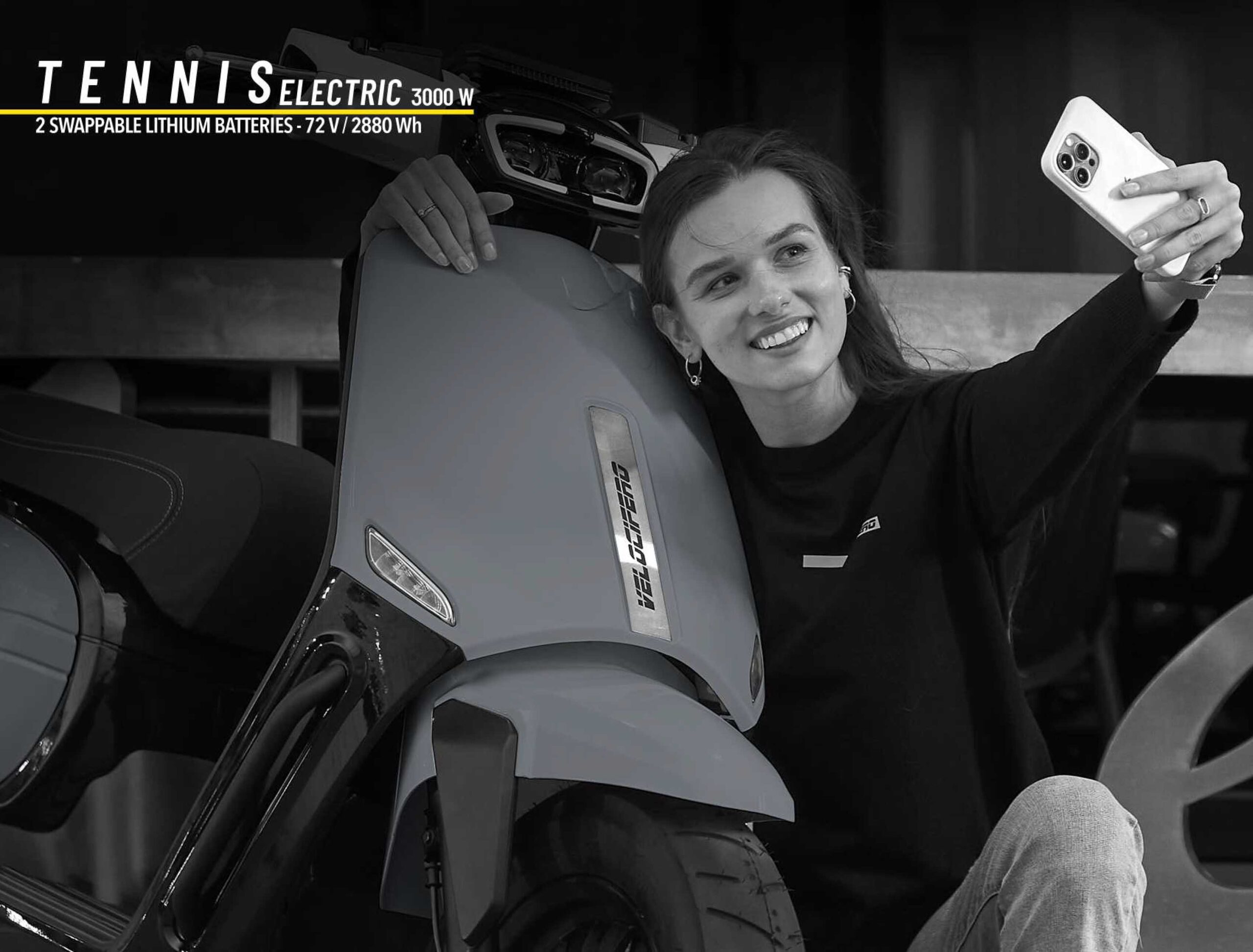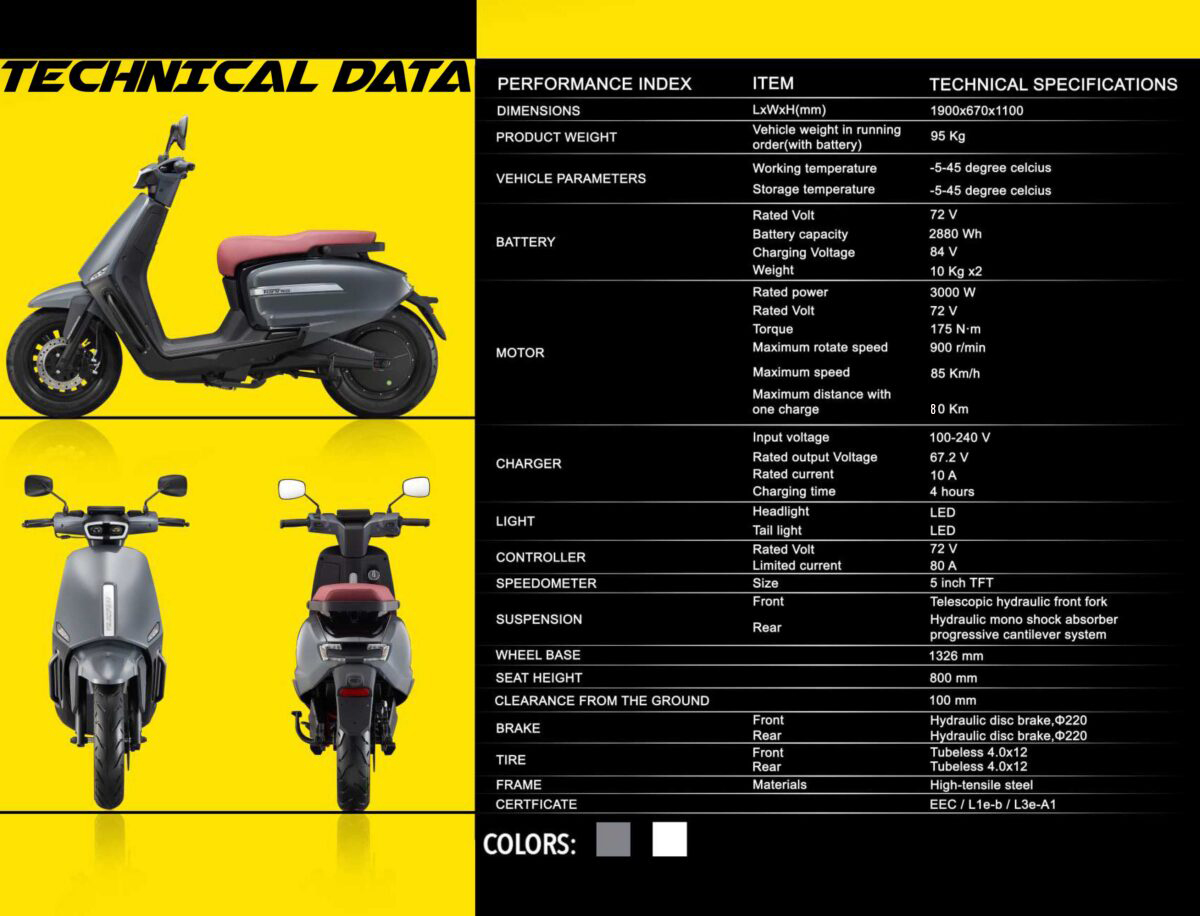 INNOVATIVE TECHNOLOGY AND ELEGANT LOOK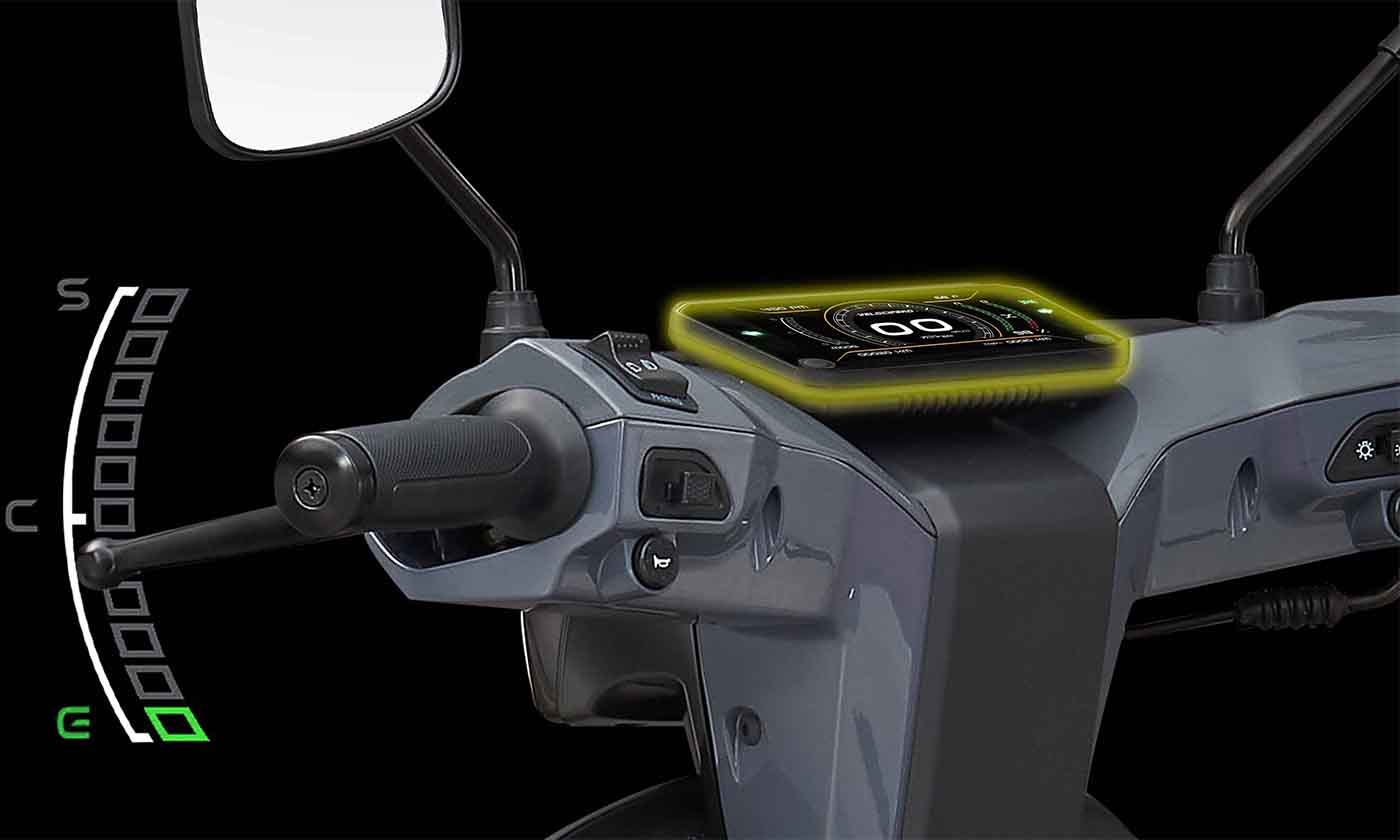 Advanced TFT speedometer
TENNIS E is equipped with a latest generation 5.5 inch dashboard with TFT technology, from which three different driving modes can be selected: eco, comfort and sport.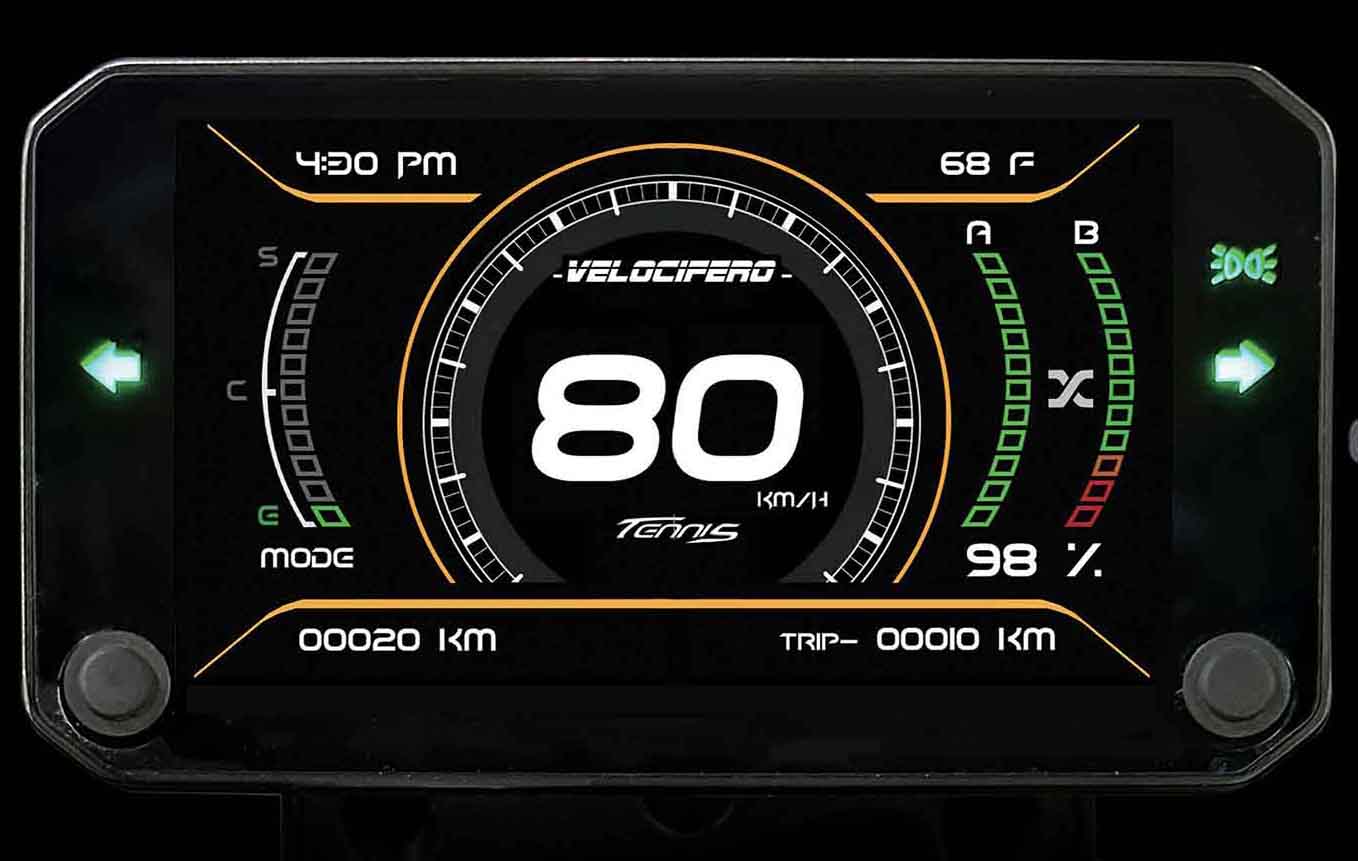 Led lighting
360° wiew
The front and rear lighting is LED which emits a more intense and strong light beam at night while it is much more visible during the day. In addition to safety, the LED system has an almost interminable lifespan.


Brilliant acceleration and greater control
It is equipped with a powerful 3000 watt electric motor for maximum speed of 85 kilometers hour. The engine provides 175 Nm of torque for fast acceleration. Velocifero TENNIS it is EEC/L1e-b/L3e-A1 approved and weighs 95 kg. TENNIS E surprises with its high performance: developed with IPM (Internal Permanent Magnet) technology, it can easily tackle a slope of 18°.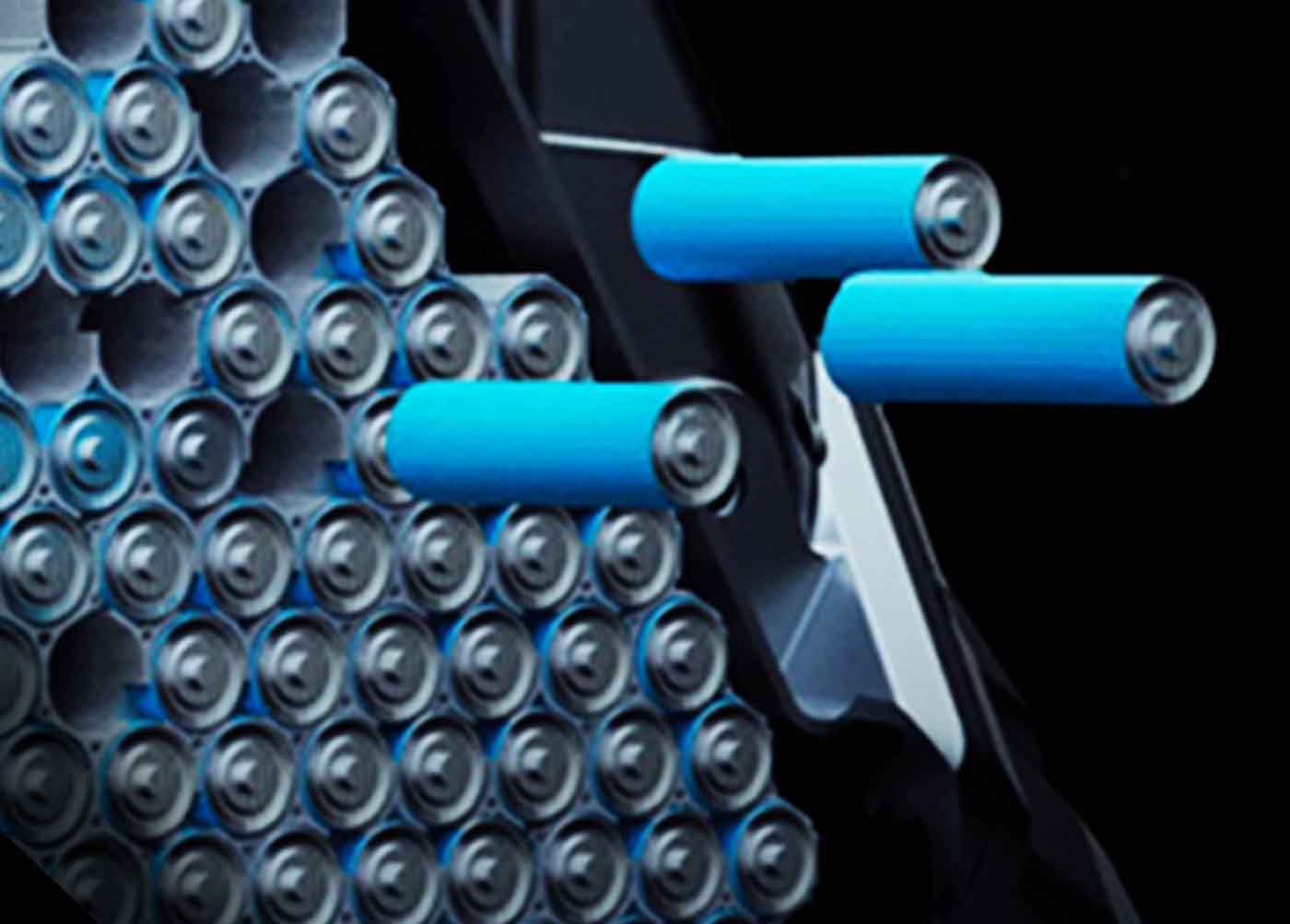 High quality lithium batteries
The electric scooter is powered by two removable batteries with a total capacity of 2.88 kWh, supplied as standard, which allow the scooter to reach a range of more than 80 km.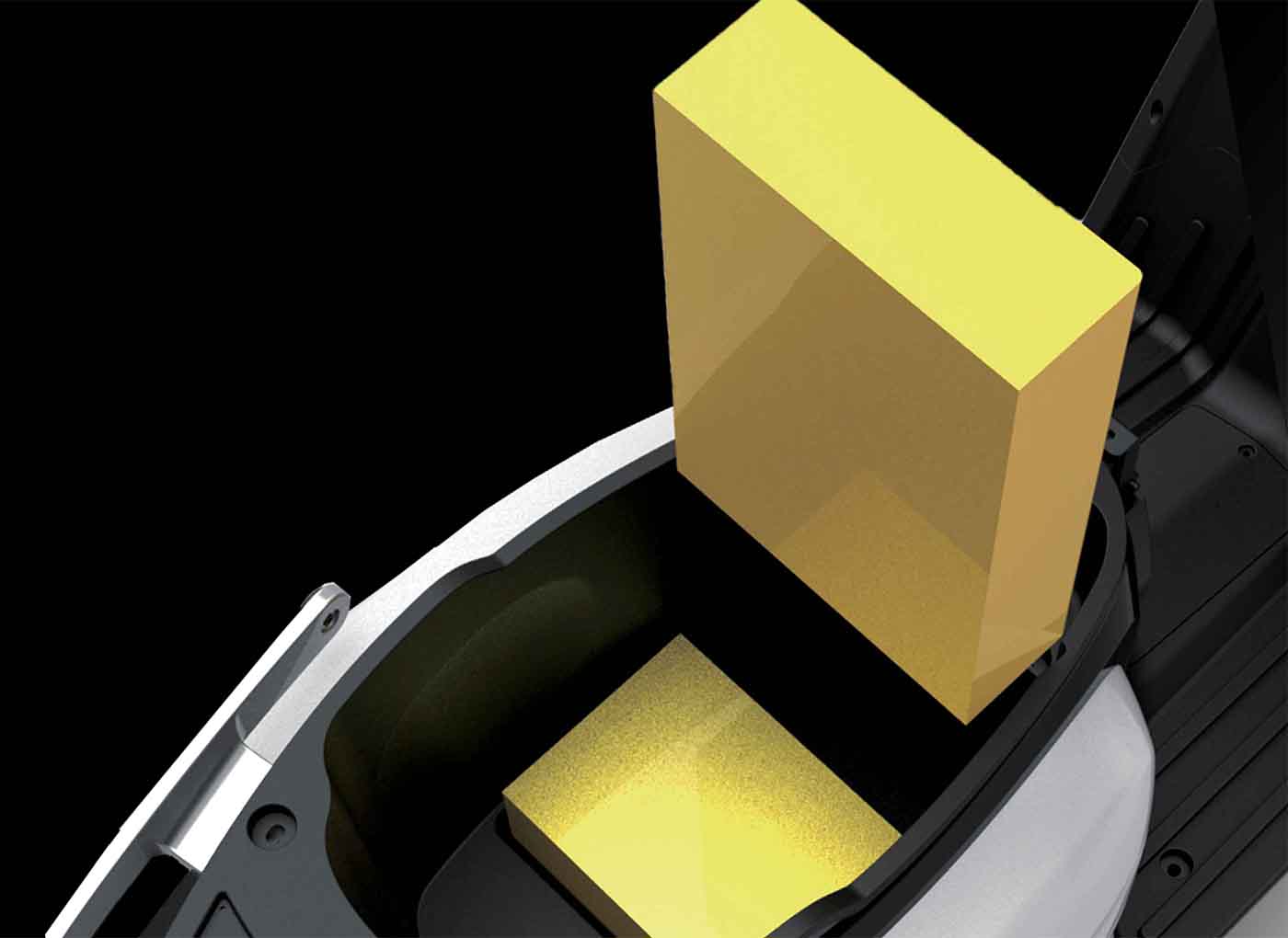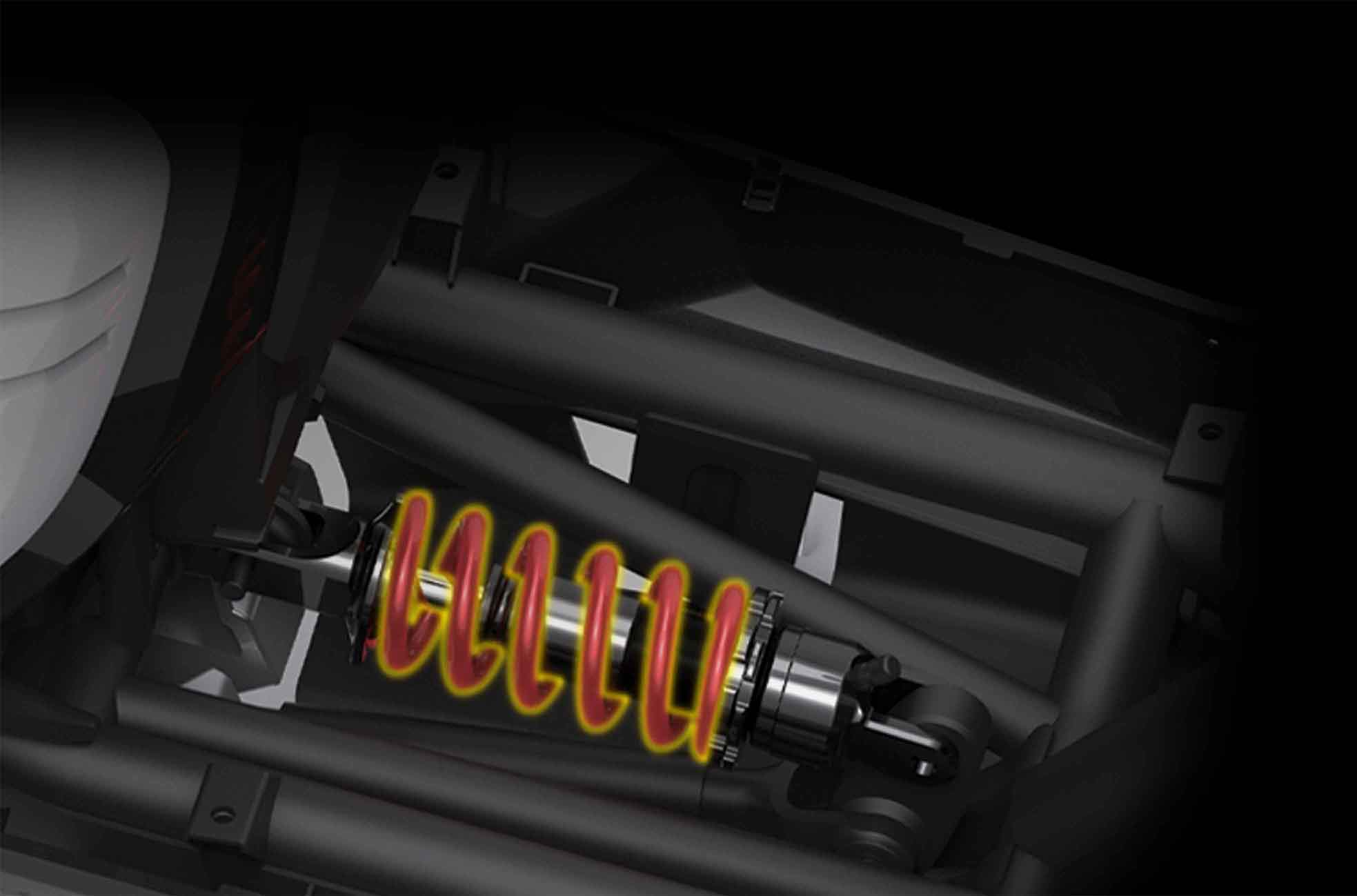 Comfort and security
Cantilever rear suspension is with monoshock absorber, for maximum comfort driving.
The front shock absorber is a telescopic hydraulic fork for better road holding.
The great system front and rear braking is by disc hydraulic of 220 mm.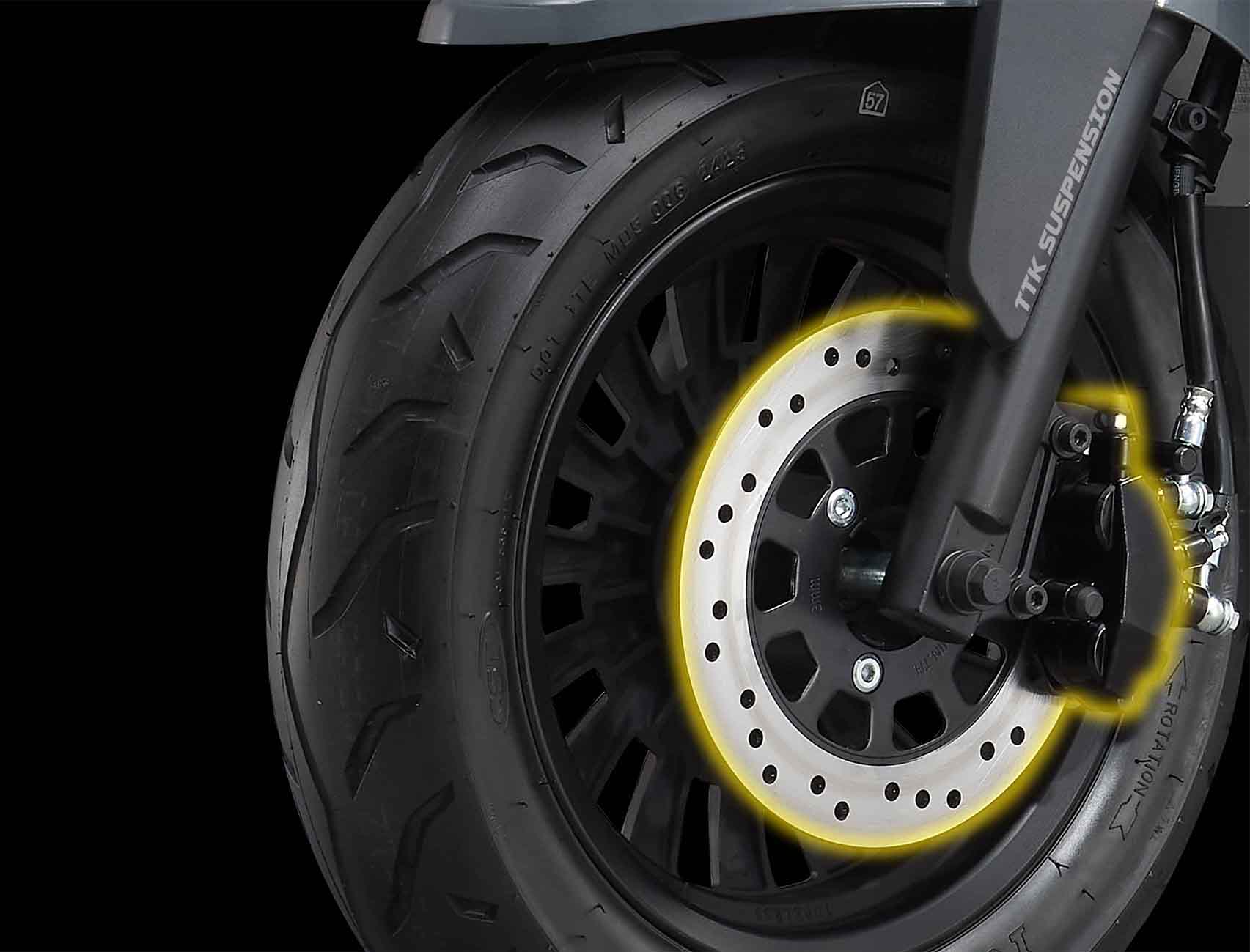 Functionality and design
Thanks to the positioning of the progressive rear suspension under the footrest, a sophisticated solution rarely applied on scooters, TENNIS E has a spacious storage case to put a helmet.
The 12 inches allow a comfortable and safe ride.