view more on scooterlab.uk
Alessandro Tartarini, son of Italjet founder, Leopoldo is planning a series of World Speed Record attempts due to be live-streamed on Friday 30th June.
The owner of the Velocifero brand will be using a specially prepared 200hp prototype electric kick scooter to try and secure three records; top speed, speed over a rolling kilometre and 0-100 kmh acceleration record. The event will take place at Autodrama Nazionale Monza in front of certified timekeepers from the Italian Motorcycling Federation. It's the same place where his father attempted a speed record in 1969 using his innovative three-wheeled cycle car. The car was powered by a CZ engine and had twin front wheels. He'd later adapt that design onto the Italjet Scoop, the patent was later sold to Piaggio and became the MP3 that we know and love today.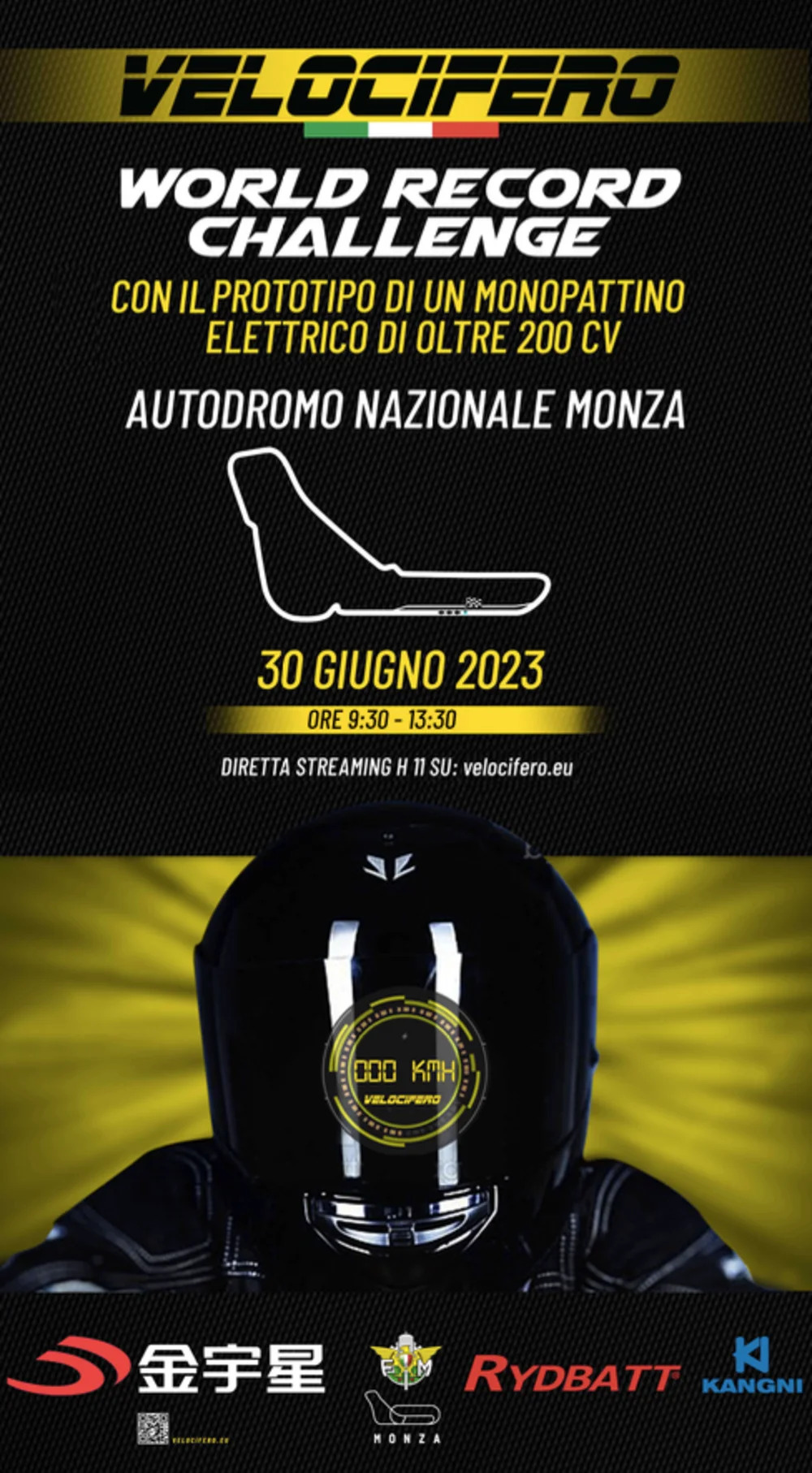 Alessandro said "I am training physically and mentally for this record attempt, and am proud to be using a Velocifero electric prototype to replicate my father's record-setting achievements on the same Monza circuit in 1969. Special thanks go to our sponsors Rydbatt, Jinyuxing and Kangni, who have made this challenge possible,"
"With this challenge we are kicking off a packed programme of events that will see our vehicles put to the test on the track and on the road."
Velocifero
Many SLUK readers will remember the retro-inspired Italjet Velocifero scooter from the 1990s, early 2000s. Alessandro's brother, Massimo still runs Italjet, whilst Alessandro took the Velocifero brand name to start his own company. He's currently selling Velocifero branded electric kick scooters, e-bikes, a 125cc four-stroke scooter, and electric scooters for fleet and public use. This record attempt will undoubtedly help to gain some publicity for the company.