This New Tiny Electric Motorcycle Has More Than Enough Torque To Pop Wheelies On The Way To The Grocery Store
View more on www.theautopian.com
America is about to get another electric motorcycle, and this one is for the kinds of riders who love small city motorcycles. Making its debut at EICMA 2022 in Milan, the 2023 Velocifero Jump is sized like a Honda Grom, but stripped down to the bare metal with even less weight. And if it's anything like its spec sheet suggests, you'll be able to pop wheelies while you run errands.
This year, we've been on a constant search for electric motorcycles that don't break the bank. Expensive machines like the LiveWire are certainly awesome, but not everyone can afford something like that. It has been awesome watching what companies are coming up with towards the inexpensive-end of the market, and now America is soon to get another pick that looks like a stunner.
What Is A Velocifero?
If you've never heard of Velocifero before, you're not alone. Velocifero is the work of Alessandro Tartarini, son of Leopoldo Tartarini, and grandchild of Egisto Tartarini. The Italian Tartarini men are known for their love of two wheels. Egisto was a Moto Guzzi racer before opening up a dealership. Leopoldo raced on Ducatis and Benellis before founding Italjet. That's to say that motorcycling is definitely in this family's blood. Italjet is in itself noteworthy because it makes probably the coolest-looking scooter on the planet, the Dragster: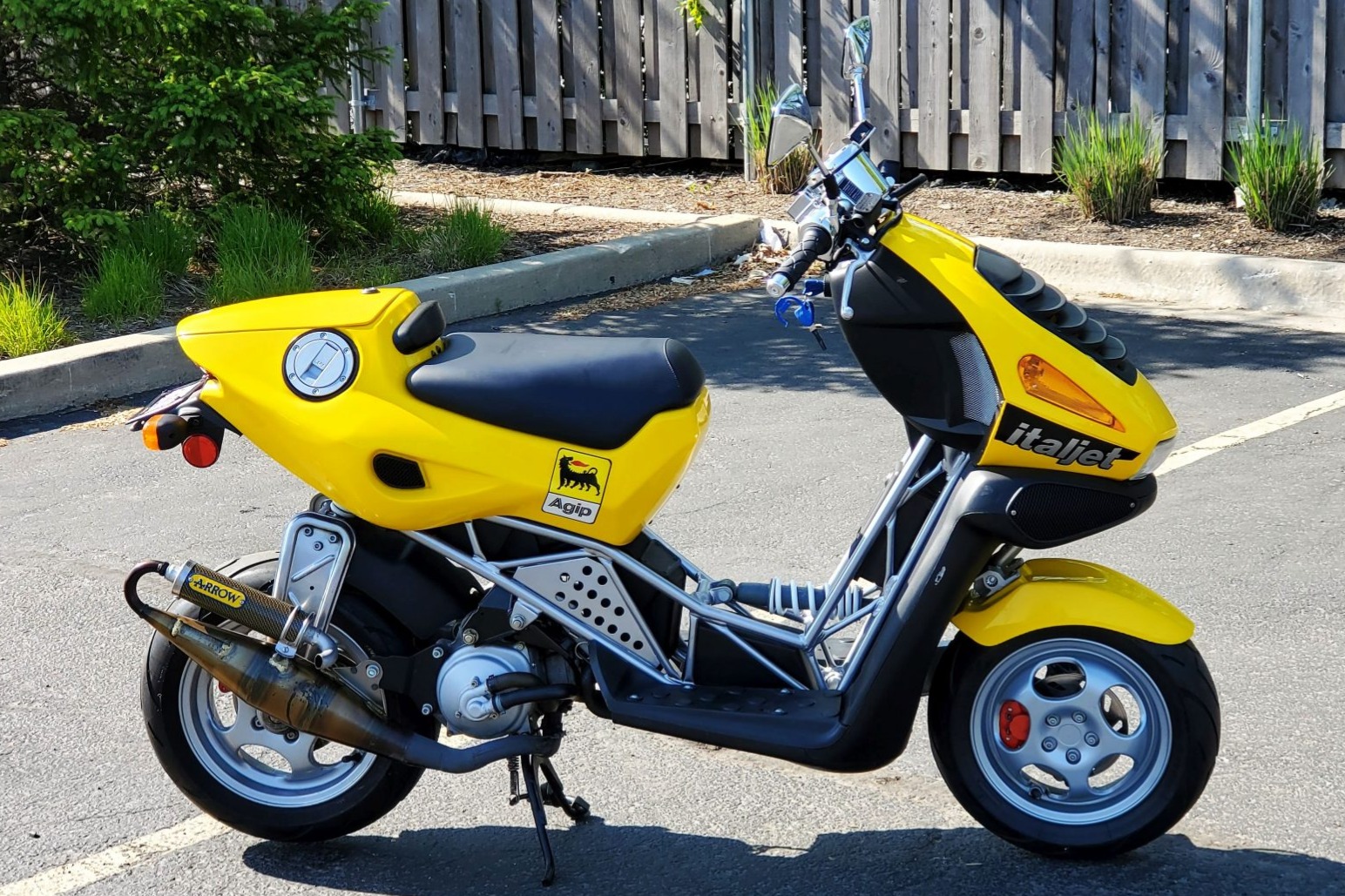 This is the scooter that launched the Velocifero brand. Headquartered in China, Velocifero has grown to sell a line of kick scooters, ebikes, electric dirt bikes for kids, and now, electric motorcycles. Some of the vehicles, like the huge Velocifero Mad scooter, are more Alessandro designs. The Jump, first reported by Motorrad Online, is the latest Alessandro design to come from the Velocifero brand, and it seems pretty neat.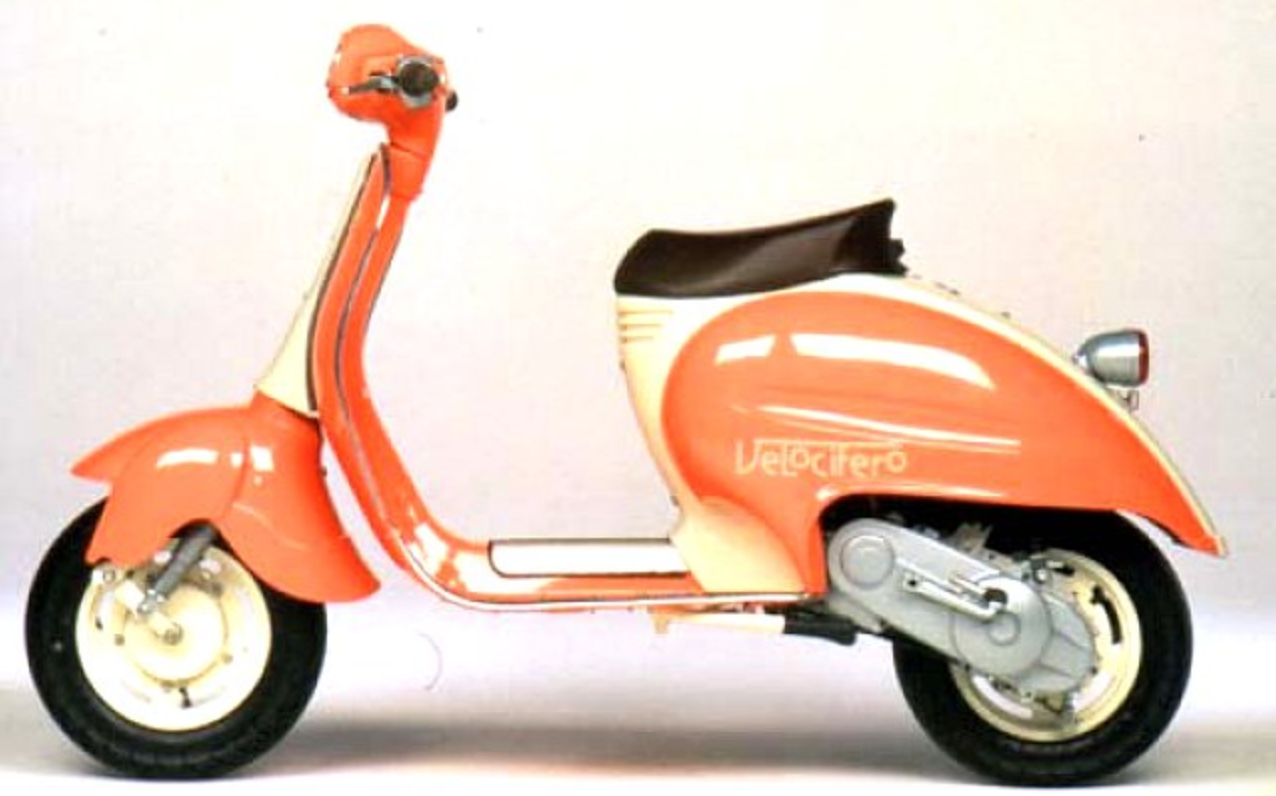 Velocifero
A Fun-Size City Bike
The Jump's prominent feature is its open frame. This is made out of steel and like other electric motorcycles, becomes a striking design element thanks to the lack of a gas tank or other panels. Located inside of this frame is a 780 Wh battery. That's backed up with an electric hub motor rated at 4.8 HP continuous power with a 6.7 HP peak. Torque comes out to 23.6 lb-ft. Complete, the motorcycle weighs in at 198 pounds. Despite the little battery (it's smaller than the 882 Wh battery in my EcoFlow Delta Mini power station) and motor, the Jump can hit a top speed of about 50 mph and has a range of up to 53 miles. Velocifero says that the battery charges in four hours from a household outlet. And supporting all of this is an inverted telescopic fork up front and a monoshock in back.
Earlier, I compared the Jump to the Honda Grom. This little motorcycle makes about five fewer horsepower than a Grom, but it has about 16 more lb-ft of torque. It's just a touch longer than a Grom at 72 inches to the Grom's 69 inches. And it's 198 pounds to the Grom's current minimum of 227 pounds. It's also about the same width of a Grom, too.
Here's a 2023 Grom, for comparison: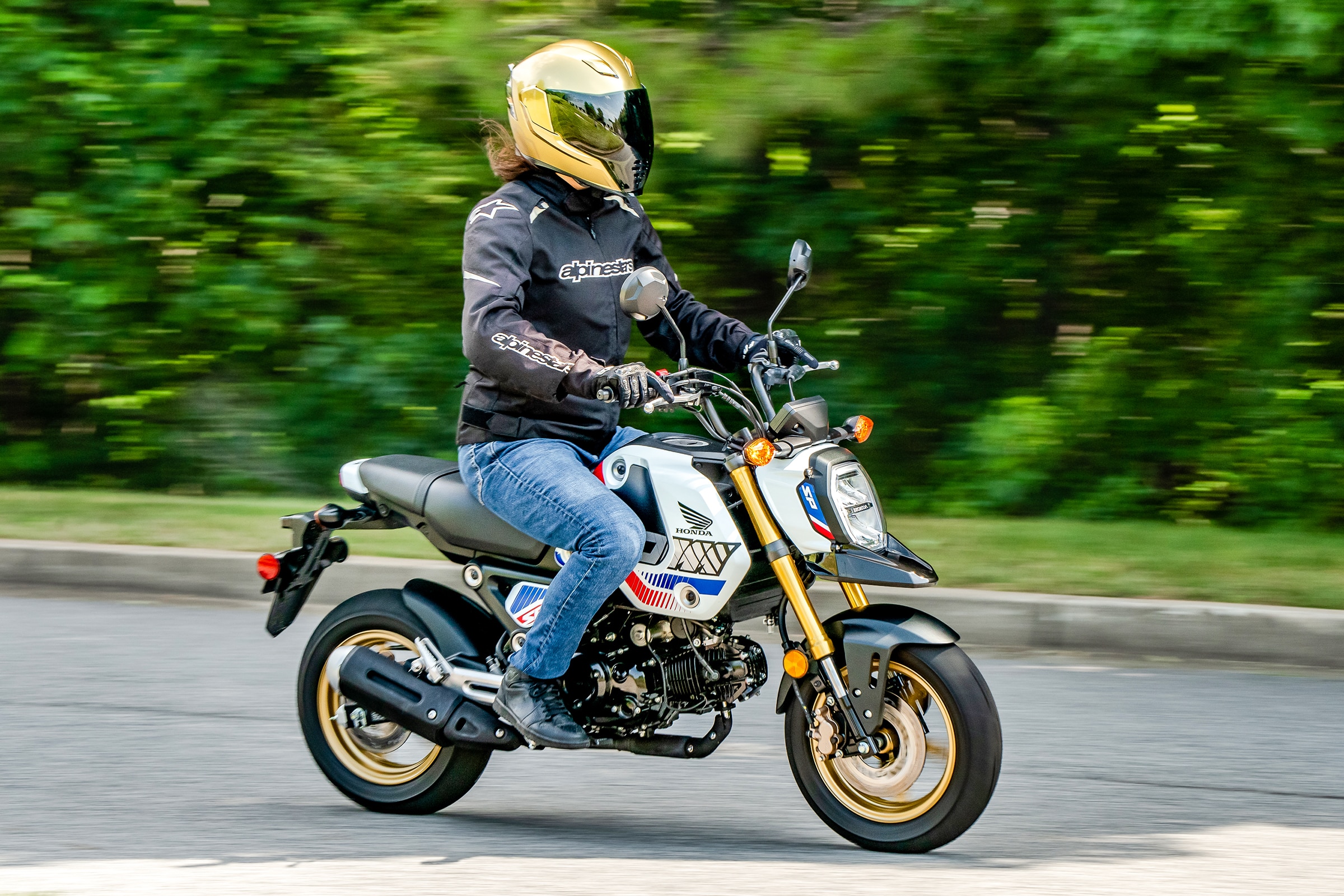 To me, it sounds like this thing should be even more of a wheelie machine than a Grom is. And Groms already spend like half of their miles with a front tire in the air. While these specs mean that you won't be getting anywhere near a highway, if you're a city dweller, this could be a fun commuter.
And that said, if you're looking for high-technology, you aren't going to find it here. While you get a 5-inch screen serving as your instrument cluster, don't expect ABS and it doesn't appear to have any regenerative braking, either. There is nothing here that's earth-shattering or breaking the mold. And that's fine! This is a simple machine that looks like a bit of fun. Velocifero has more details about the motorcycle coming, and I hope one of those details is a removable battery.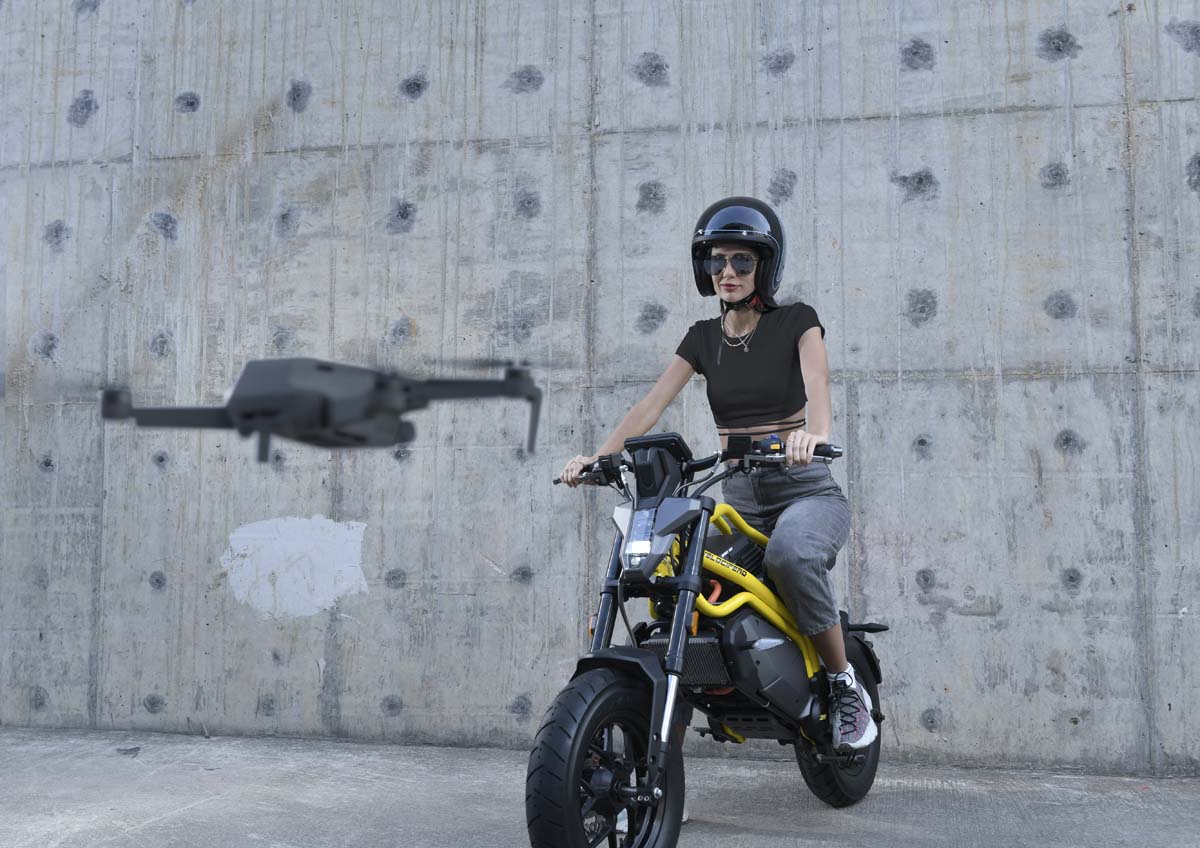 Pricing details haven't been announced yet, but the motorcycle is set to be showcased during EICMA 2022. These are built in China, and Velocifero says that they will be sold in China, Europe, the United States, and other, unnamed locales. If I have to wager a guess, I bet this thing will cost about $3,500. If the price stays low and it comes with a removable battery, I could see this being a cool little machine for local trips.