Velocifero attempts the world speed record in Monza, on a 200 HP electric scooter – News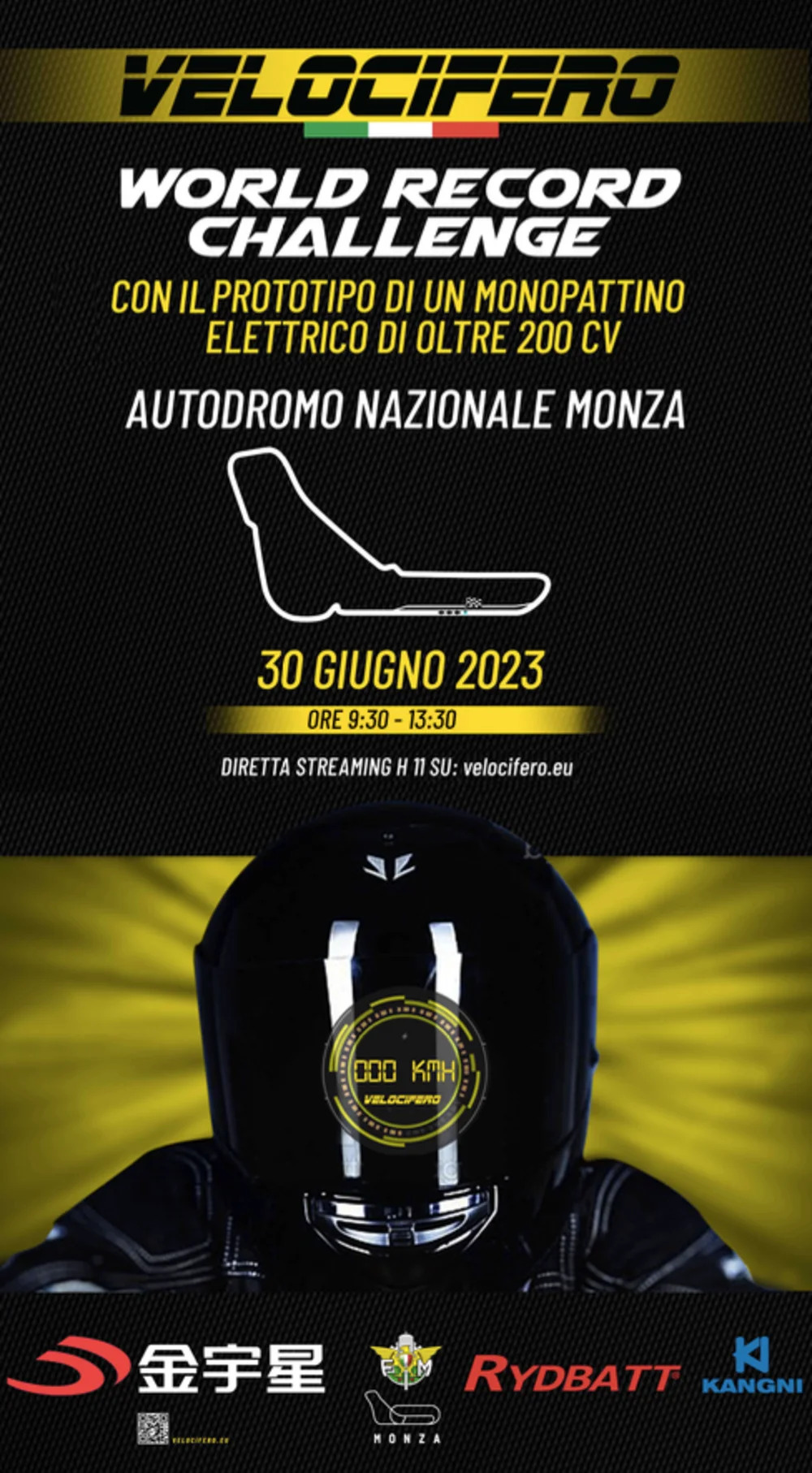 Velocifero, a brand that offers exclusive and futuristic mobility products, is preparing for an unprecedented challenge on Friday 30 June 2023 at the Monza National Circuit.
Friday June 30, 2023 it will be a special day for Velocifero. At the Monza National Autodrome he is preparing for an unprecedented challenge.
Alexander Tartarini patron of Velocifero, 54 years after the "World Speed ​​Record" achieved by his father Leopoldo Tartarini with a 3-wheeled prototype on the Monza Circuit, will try his hand at a unique initiative, never done before: the first "Speed ​​World Record Challenge". driving a prototype electric scooter with over 200 HP, produced and prepared for the occasion by the company with futuristic technology.
An unprecedented test, in which the protagonist is the electric scooter, emblem of a new era of mobility. Alessandro Tartarini will then measure himself in the three typical specialties of the records: top speed, speed per flying kilometer and acceleration 0-100 km/h, certified by the timekeepers of the Italian Motorcycle Federation.
"I'm preparing myself physically and mentally to tackle this Record in the best possible way, and I'm proud to replicate, with an extraordinarily powerful electric Velocifero prototype, an initiative similar to the one my father carried out in 1969 on the same Monza circuit. A special thanks goes to the sponsors Rydbatt, Jinyuxing and Kangni who have contributed to the realization of this Challenge "declares Alessandro Tartarini, patron of Velocifero "With this challenge we kick off a packed program of events that will see our vehicles put themselves to the test on the track and on the road."
The event will be broadcast from 11:00 live stream on velocifero.eu, while entrance to the Autodrome is by invitation only.