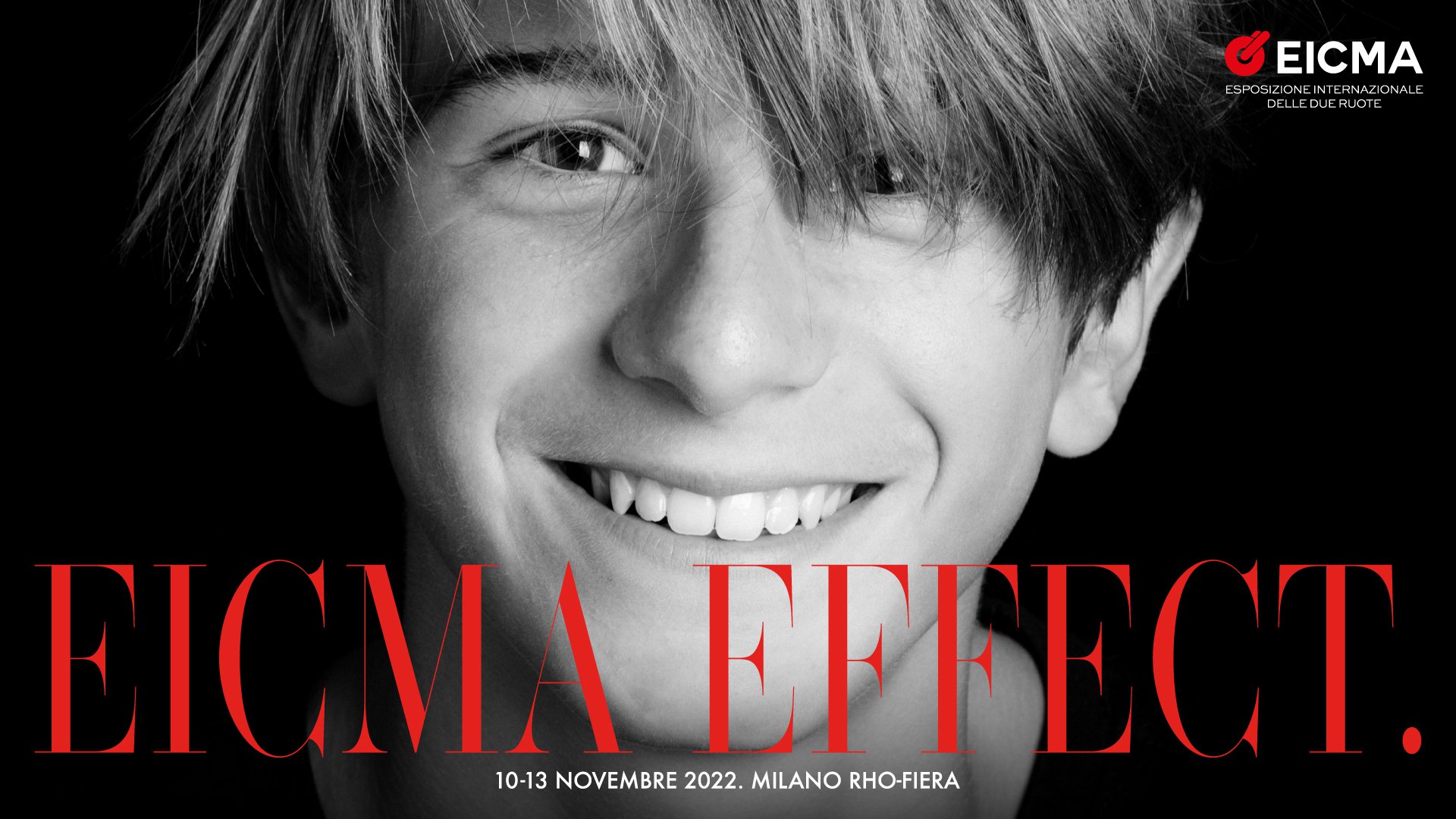 The press conference for the presentation of the advertising campaign of the 79th Edition of EICMA, the International Two-wheeler Exhibition, was held on Wednesday 20 July in Milan. The most important and long-lasting exhibition event of the cycle and motorcycle industry returns to the pavilions of Fiera Milano in Rho from 8 to 13 November next. November 8 will be open exclusively to the press, while November 9 will be open to operators and the press. From 10 to 13 November EICMA will welcome the general public. The meeting with the press will be attended by Pietro Meda, president of EICMA S.p.A., Paolo Magri, CEO of EICMA S.p.A. and president of Confindustria ANCMA, and Lorenzo Marini, artist, advertiser, co-founder and creative director of the Yes Marini agency in Milan, who oversaw the creation of the campaign.
ABOUT EICMA
EICMA, acronym of International Motorcycle and Accessories Exhibition is, at the world level, the most important trade fair event for the entire 2-wheel sector and represents the marketing tool of ANCMA, the Confindustria Industrial Association of which the most prestigious companies in the industry.
EICMA, since its first edition of 1914, takes place in Milan and is confirmed as the most visited event in the world by number of Exhibitors, Visitors, Operators and Press internationally.
There are numerous elements that make EICMA a showcase of great impact: numerous product innovations, international press conferences, technical workshops, the presence of world-class drivers and representative figures not only in the sector, as well as the competitive moments and great show in the outdoor MotoLive area.
The Exhibition, with over 100 years of history, is today a source of inspiration for mobility and an incubator of trends and passions, the international reference event.
EICMA overcomes the distinctions between B2B and B2C addressing, on the one hand, companies and operators in the sector and, on the other, hundreds of thousands of fans and curious to reach increasingly heterogeneous targets.
This double soul is the first peculiarity of EICMA, thanks to its extraordinary ability to bring together in one place innovation and passion, technique and emotion, mobility and dream.